Memorial Tribute Page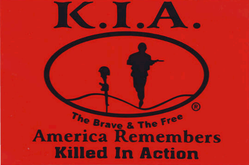 We at The Cost of Courage Foundation are dedicated to honoring the memory of those who have made the ultimate sacrifice for their country and the
Gold Star Families they left behind. Each month, we honor a member of the Armed Forces who was Killed in Action by sharing their story so that their life, service and sacrifice is never forgotten.
The Cost of Courage Foundation was founded in honor of Sgt. Donald Fitzmaurice who was KIA during the Doolittle Raid in 1942. For this reason, Gold Star Families and service members killed in the line of duty hold a special place in our hearts and we have the utmost respect and gratitude for their unfathomable loss. Therefore, we are committed to sharing as many stories as possible. To take part in this no-cost recognition program, we ask that you provide the story of your loved one along with digital photos (no hard copy or original photos will be accepted) of the service member. A plaque will be dedicated to the every service member profiled. We will do our best to recognize as many service members as possible. The stories will remain on our site indefinitely unless a request is sent to remove a particular profile.
We invite anyone with a loved one who was Killed in Action to contact us at admin@thecostofcouragefoundation.org for further details.
Again, this program is limited to individuals who were Killed in Action and Gold Star Families. If your loved one served in the Armed Forces and you would like for their service to be recognized, we invite you to visit our Veteran of the Month page for details.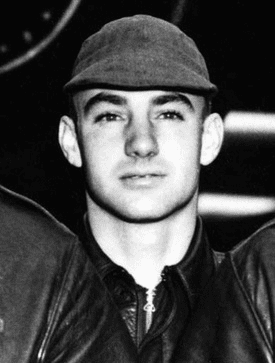 Sgt. Donald Edward Fitzmaurice
Born: 13 March 1919 -- Killed in Action 18 April 1942

Rank
Sergeant E-5

Unit
95th Bomb Squadron
12th Army Air Force/17th Bombardment Group

Years of Service
1940-1942 (KIA)

Conflict
WWII

Awards/Medals
Distinguished Flying Cross
Purple Heart
American Defense Service Medal
American Campaign Medal
Asiatic-Pacific Campaign Medal
WWII Victory Medal
Chinese Breast Order of Yung Hui

Distinguished Flying Cross Citation
"For extraordinary achievement while participating in a highly
destructive raid on the Japanese mainland on April 18, 1942. Sergeant
Fitzmaurice volunteered for this mission knowing full well that the chances of
survival were extremely remote, and executed his part in it with great skill and
daring. This achievement reflects high credit on Sergeant Fitzmaurice and the
military service."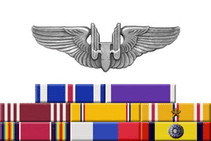 Sgt. Donald Fitzmaurice was born March 13, 1919 in Lincoln, Nebraska where he lived with his family until he graduated high school as Valedictorian of his class. Though he had ambitions to become a cattle rancher like his father, the Great Depression led him to join the Civilian Conservation Corps (CCC) and eventually the US Army Air Corps in order to support his family financially. Donald enlisted in the US Army Air Corps on August 13, 1940 and completed his training at Chanute Field, Illinois. He then went on to serve as a B-25 Mitchell mechanic and flight engineer at McChord Field, Washington. In February 1942, Donald was selected to be a part of what became known as the Doolittle Raid. Upon selection, Donald volunteered to participate without knowing what the mission entailed. Donald trained at Eglin Field, Florida until April 1942 when he and 79 other brave men left for Alameda, California where they boarded the USS Hornet and embarked on one of the most pivotal missions of WWII.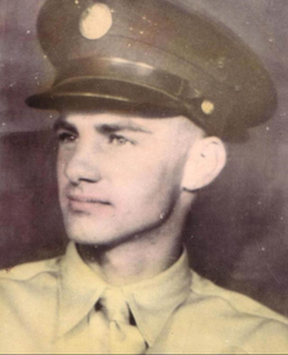 Once aboard the USS Hornet, the airmen were notified that they would be launching a retaliatory attack against Japan in direct response to Pearl Harbor. Unfortunately, the crew was forced to execute the mission hours earlier than planned after being spotted by the Japanese. The airmen cleared their planes of all unnecessary weight, including extra fuel tanks. Donald was aboard plane six, nicknamed "The Green Hornet" as it left the deck of the ship en route to drop bombs on Tokyo in a surprise attack. Each of the 16 planes bombed their targets which included airfields and ammunition plants and once the mission was completed, they continued flying toward China. Unfortunately, since they were forced to leave earlier than expected, all 16 planes began to run out of fuel and many were forced to prepare for crash landings. Due to his position in the plane, when The Green Hornet crash landed off of the coast in Shatow, China, Donald was killed on impact. He was buried on the beach by his comrades and remained MIA until his body was recovered in 1946. Donald now rests at Golden Gate National Cemetery in San Bruno, CA among thousands of his fellow service members, many of whom made the ultimate sacrifice for their country.